Welcome to Chequer Mead
Theatre in East Grinstead, West Sussex
Chequer Mead is a purpose-built theatre in East Grinstead, Sussex serving the South East and surrounding areas. The theatre is host to over 250 performances annually as well as private functions, meetings, classes and other events. If you require further information, please contact a member of our team.
Blog: Chequer Mead's New Circle Seats
Thanks to the generous bucket collection donations at last years Pantomime, Chequer Mead Theatre has recently replaced all the upstairs circle seats in the auditorium.  Hopefully making your visit to our theatre even more enjoyable, and certainly more comfortable!
 
The auditorium stall seats will also be replaced within the near future.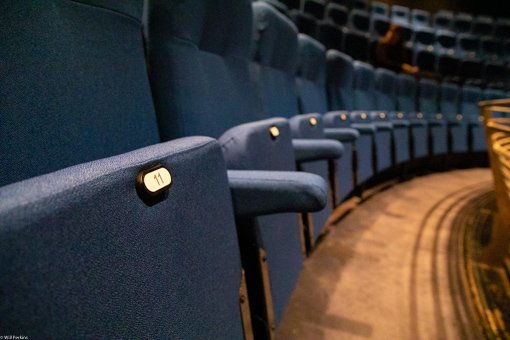 View Comments (0) | Leave Comment
Comments
No comments have been left... yet.